Read this for expert advice from the pros on logo design

A logo is meant to be a symbol that is a complete representation of your business. No pressure, right? Time to call in the experts.
This article
is jam-packed with technical and helpful hints from two respected professionals in the industry, namely Nick Carson and David Airey.
Comprehensive and expert insights
David Airey is an independent graphic designer with over a decade of experience in the field of logo design and brand identity and Nick Carson is the chair of the judging panel for the Brand Impact Awards. David gives us one solid dose of perspective: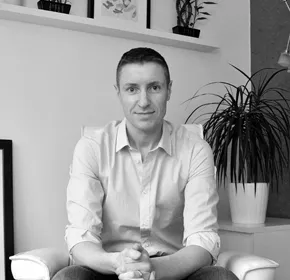 Where there was once just a handful of companies operating within a particular market or niche, there might now be hundreds, maybe thousands, all competing for attention, all wanting us to look at them first. That creates increasing need for brands to visually differentiate themselves so they're not confused with competitors.

That differentiation is achieved through brand identity design – a range of elements that all work together to form a distinctive picture in our minds. Depending on the company, the identity can include uniforms, vehicle graphics, business cards, product packaging, photographic style, coffee mugs, billboard advertising, and a raft of other items, right down to the font choice on the website.
So how do you go about creating a meaningful logo which has potential for greatness? Find out exactly why you should use your sketchpad, work in black and white, how to select the right font and colours, and a little shape and symbolism know-how by
reading this full article
(yes, read it all the way to the end!).
So perhaps we've all been missing the point. It doesn't have to be digital OR print, rather it should be a perfect combination of both… with the golden thread of your brand message weaved throughout.
Got a great logo? Use it!