Our top golf promo items

As the saying goes, some of the best deals are made out on the golf course. Whether you use a few rounds of golf to cement client relationships, get face-to-face time with a key decision maker, or as a team building exercise or charity fundraiser, we have an impressive range of golf promo items for you to keep in mind. Here are our top picks.
Promo Golf Umbrella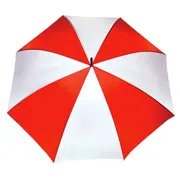 Come rain or shine, one of these
eight-panelled golf umbrellas
will keep you covered when out on the green. Plus, you can brand them with your own corporate identity. We print using silk screening or heat transfer so there really are no limitations.
Supreme Double Decker Promotional Golf Bag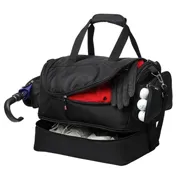 Any golf enthusiast who doesn't have
one of these bags
, is surely going to want one. It has two spacious compartments (stash your shoes down below and your golf balls, accessories and gloves up above). Durable, stylish and budget-friendly, this one ticks many boxes.
Corporate BrookSide Golf Pouch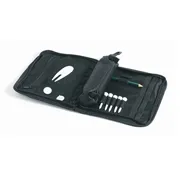 No more fumbling around for your smaller accessories before you hit that hole in one.
This golf pouch
is the easy-to-carry solution and includes a pencil, pitchfork repairer, ball marker and wooden tees… plus space to keep your own golfing essentials.
Gary Player Soft Feel Corporate Golf Balls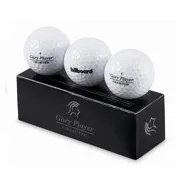 Team building or charity golf event? Invest in
branded golf balls
and see your logo take flight. These balls are designed to allow maximum velocity for longer shots and wind shearing aerodynamics for consistent flight.
Erinvale Promotional Shoe Bag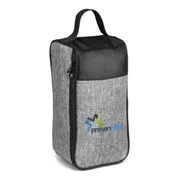 Laurel Oak Softshell Jacket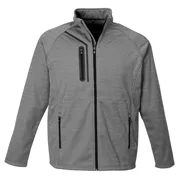 With this
warm jacket
, you can head down to the clubhouse no matter the weather! Available for both men and women, branded or not.
Golf Shirts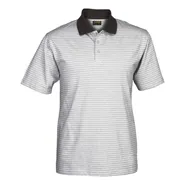 Who doesn't love a comfortable, breathable golf shirt? An ideal uniform option for the casual office and, when branded with your logo, a great choice for a team building golf day.
See our full range of golf shirts
, available in tons of colours.
Awards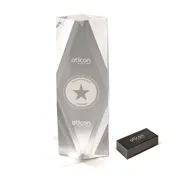 What's a golf event without an award? We offer a range of
impressive, high-end trophies
that can be inscribed and branded with the details of your event.